Are you a hardcore web developer or a programmer? Or are you learning the tricks of the trade as a beginner coder? In any case, you would be cognizant of the fact that the only way to get better at programming is to practice a lot.
But sometimes it is not possible for even the best of us to lay our hands on a full-fledged keyboard desktop or laptop system for coding.
For those instances when you have to code on the go, you will need to possess few killer apps on your android device. These will allow you to harness the functionalities of a desktop system for programming on your mobile device.
Let's have a look at some of them:
This app is the staple on every mobile developer's device. Whether you are coding in C or Java, you can use this app to highlight and edit the source code with ultimate ease. Thanks to its amazing features that make coding on a mobile device a piece of cake and speeds your work.
Some of the classic features are keyboard shortcuts, search and replace function, syntax highlighting and go to function, all blended in an intuitive and smart interface. Besides, it supports a variety of file extensions. The free version works alright for the most part, but serious coders must go for the paid one.
---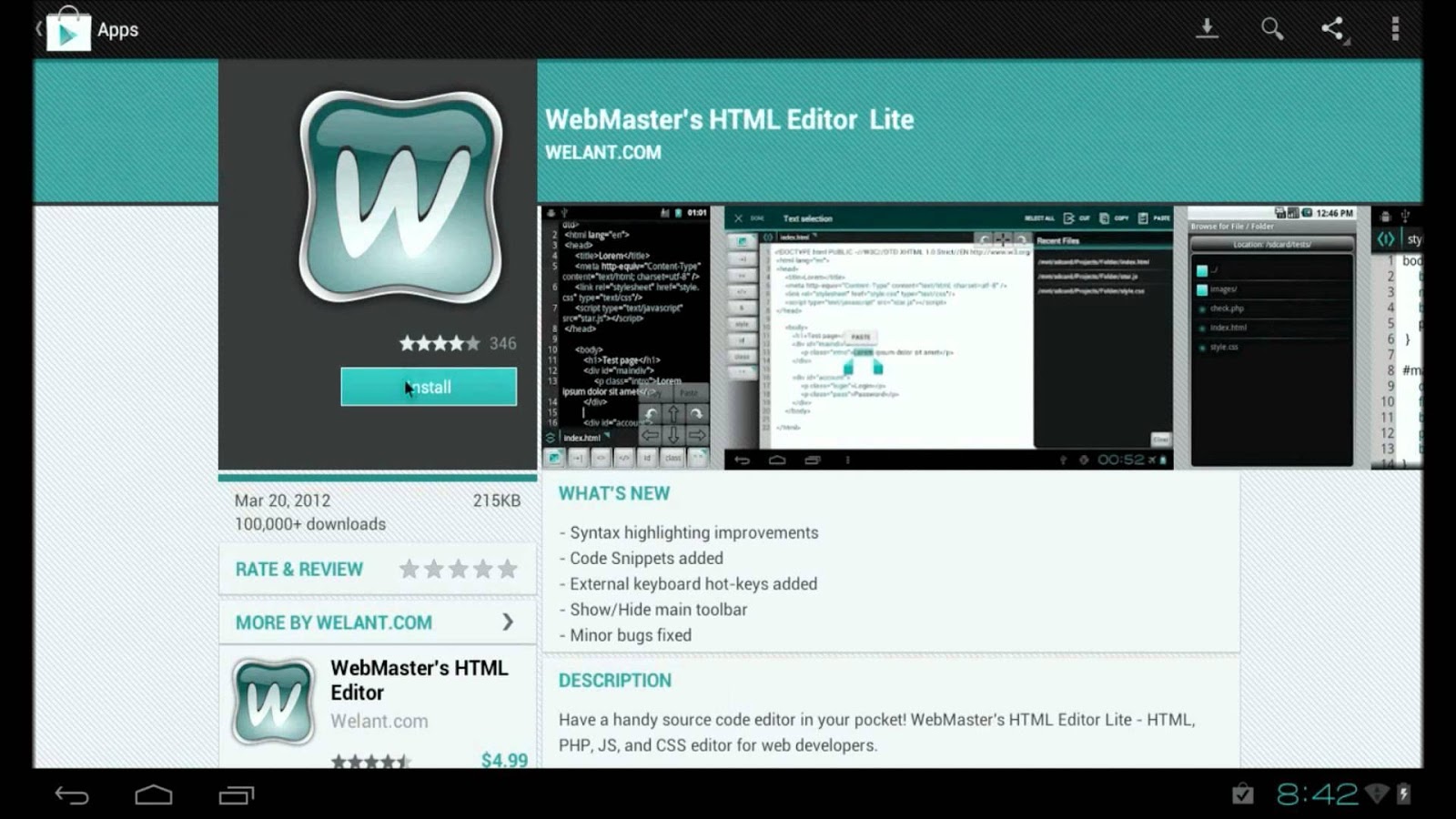 Another gem of a tool for HTML editing and other webmaster tools like PHP editing, CSS editing, JavaScript editing and text editing. This is a versatile yet handy tool which must find a place on your mobile device in any case. It features multi-text encodings like Cyrillic, Western and Chinese as well as preview features that are built-in the app's dashboard. Besides it has virtual keys that allow you to access tags as well as recurring keyphrases for fast editing your JS, HTM, HTML, CSS, PHP, DHTML, PHP3 and other files. Syntax highlighting is also present.
---
Simple yet powerful, a complete QWERTY keyboard app is the most basic thing that every programmer craves for. This keyboard app is different than your regular mobile keyboard as it supports useful keys like Ctrl and Alt keys which are not usually featured in your phone's default keyboard. This significantly helps in writing or editing code on your Android device.
Also, this amazing keyboard has built-in support for common keywords for various languages, which makes coding really easy while you are travelling. You can type your program at a pretty good pace, with fewer clicks.
---
This app does exactly what its name says. It is used to view the source code of any website just by typing its URL in this app. Another way to view the source code is by using its share page feature embedded in whatever browser you are using in your android phone (like chrome, opera etc)
Its features are multiple theme support for syntax highlight, customizable colors, text wrapping and multiple modes of viewing besides many other.
---
This app is used to transfer your Android app projects that you have coded in Eclipse on your computer to your own Android device in seconds. Besides, Dropbox compatibility ensures that you can store these projects on cloud and gain access from any other device as well.
---
This is great for development as well as testing of your self-created android apps. Fontest lets you preview the fonts used on your website on an Android phone so that you can rest assured about the user experience on all devices.
---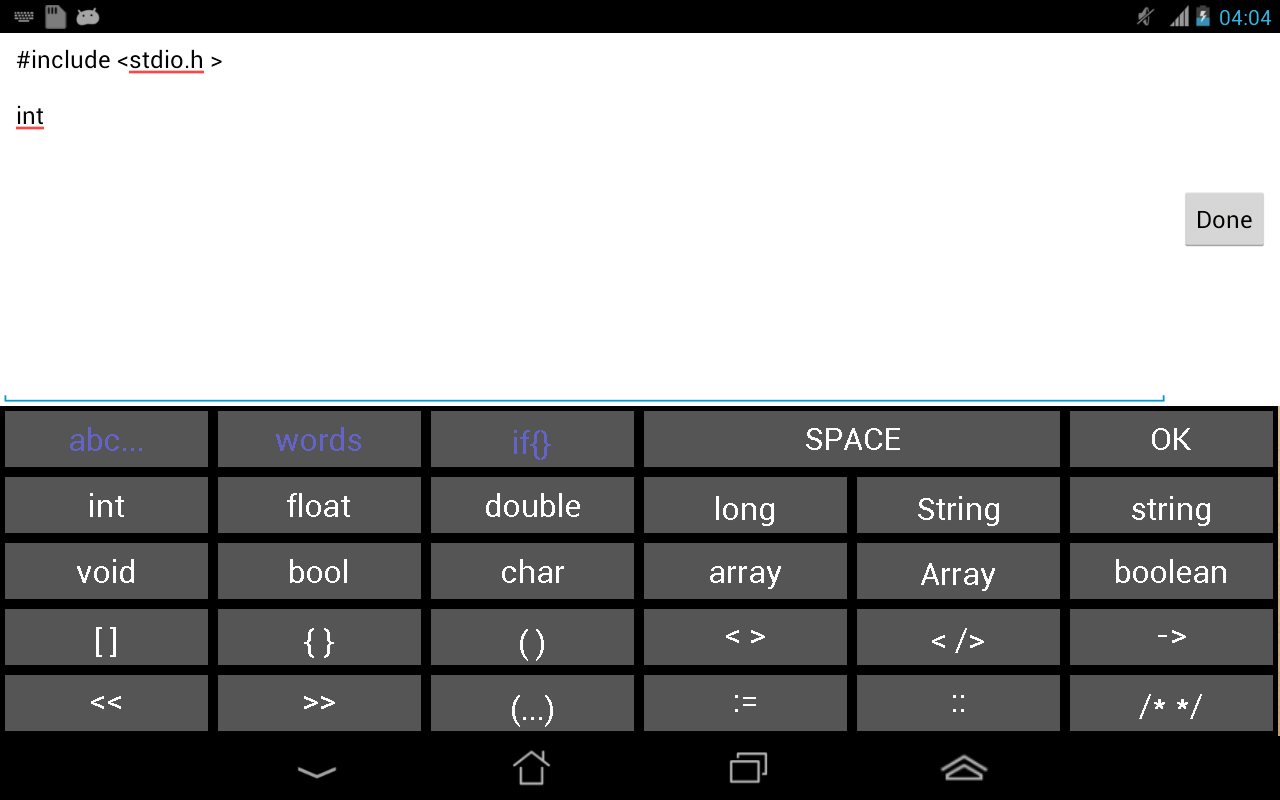 HP-16C RPM Calculator is every programmer's favorite calculator and is always found in everyone's vicinity. This app is an amazing emulation of the same calculator and provides the same functionalities and experience on your mobile device.
---
After you write your code, you need to compile it. If you are wondering whether there's a good app for that, worry not. There is a great app for all your C-language program compilations called C4droid that utilized GCC to compile your code without any hassle on your android phone.
---
Conclusion
If you require coding on the go, you'll need app support for that. Start with these basic apps and then add more as you progress.
Is there any app that you want to suggest? Leave in the comments below!