Google is the leader in the technology industry when it comes to using Artificial Intelligence and Machine Learning in its products. Google launched an intelligent machine learning framework at its I/O 2017 event and even showcased the roadmap for future innovation in Camera lenses, Google Jobs - to make it easier to look for jobs, Google TPU etc. Google made it clear at the I/O event itself in May 2017, that it is transitioning from "Mobile first" to "AI first" vision.
Continuing forward, last night at the Pixel 2 Event, Google showcased multiple products which have Artificial Intelligence deeply embedded in them. Let's see what they are: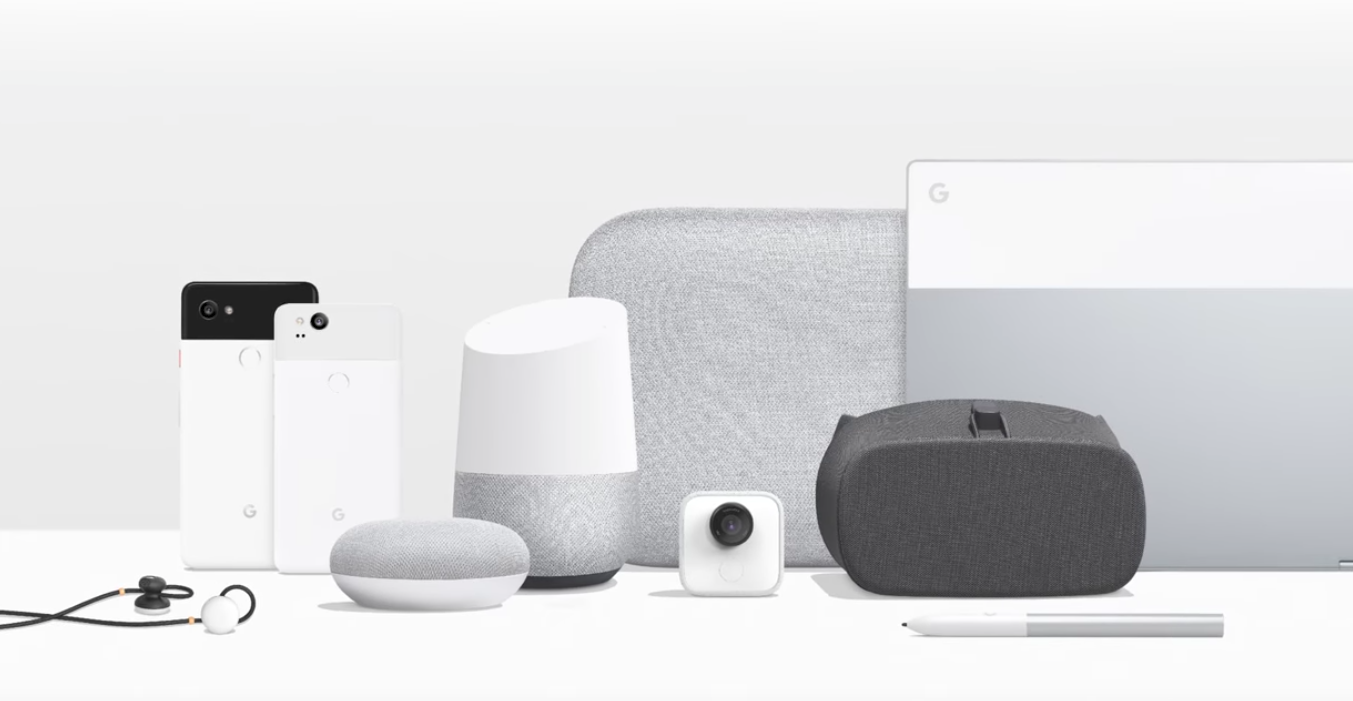 1. Google Home Max
A new addition to the Google Home family alongside the Google Home Mini. Max is supported by Smart Sound, which is a new audio experience powered by Google's AI. This will allow Max to adjust to your preferences, by learning what you want to hear, when you want to hear and what will be the best volume suited for the mood and time. Not only this, it comes with an amazing Bass speakers which provide an amazing sound quality.
Price: $399 (We have included price of every product for no particular reason, just for the curious heads.)
2. Google Pixel Buds
Earphones to control your music, and the Google assistant when it is connected to your Pixel 2 mobile phone. It also provides a real-time audio translation to different languages using the Google Translate and yes, Machine learning again.
Price: $159
3. Google Clips
A new camera, which knows when to click a picture, recognizes your family members and pets and never misses any amazing moments. All you have to do is, turn it ON, put it on the table, and forget about it. It will give a tough competition to the action cameras available in the market right now.
Price: $259
4. New PixelBook
This is a completely new Chromebook, with Google Assistant and a new PixelBook Pen to engage with the touch screen of the Pixelbook. You can write or draw directly on the screen using the Pen. Not much done on the AI/ML front for this device.
Price: Pixelbook - $999 | Pixelbook Pen - $99
5. Pixel 2 Mobile Phones
The earlier Pixel phones too had the Google Assistant, which is still there. The design is almost the same, but the new body colors look different. With the Pixel 2 XL, Google has entered the race of large almost-bezel free displays like Samsung and Apple. Google claims that it has used Machine Learning in the Pixel 2 camera to produce great photos.
6. Google Daydream View
This is a better version of the Google Cardboard project, available in 3 colors for $99. No use of AI/ML in this product.
With all these new products, Google has made its intention clear that it will be dedicating its energy to chase the Artificial Intelligence and Machine Learning dream. And with Google in this race, many others will soon join. Snapchat is already adding a new feature related to Augmented Reality in its App. So it's time to focus and gain skillset related to AI and ML for students to excel in the future.
An introductory video on Youtube: https://www.youtube.com/watch?v=7cjVj1ZyzyE