Posted in
Facts
LAST UPDATED: JUNE 14, 2021
If you are traveling somewhere without an internet connection and want to watch something on your trip video grabber tools will be your savior. It offers a great way to capture and keep nearly any type of video offline.
What you should look into video grabber tool?
Before we move into the section of best video grabber tools, let us look at what an ideal video grabber tool should have.
The video grabber tool must work with YouTube, Facebook, and Vimeo.
Have an easy user interface.
Do not collect personal data.
There should be no malware.
The following are some of our favorite video grabber tools which we feel are worth downloading.
1. 4K Video Downloader
4K Video Downloader is a multi-lingual top video grabber that grabs videos and downloads them to a variety of formats.
Feature:
The software is frequently updated.
It grabs entire playlists and channels from websites.
You can even download advanced subtitles.
You can extract audio into MP3 format.
It supports 360° videos.
Videos can be downloaded in 3D format.
Link: https://www.4kdownload.com/products/product-videodownloader
2. aTube Catcher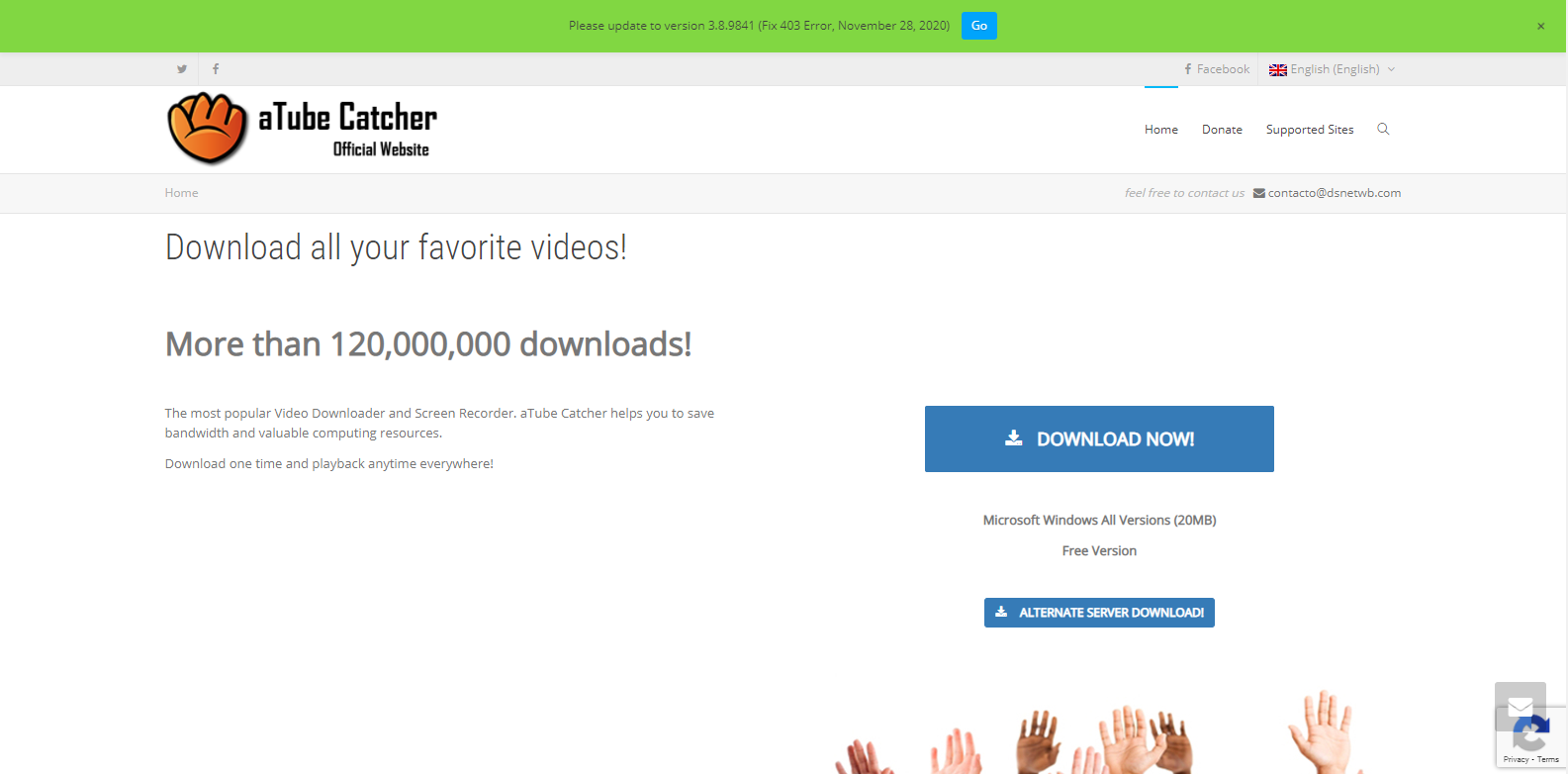 aTube Catcher software enables you to download your favorite YouTube playlist. You can save computing resources and bandwidth. You can even capture different formats of video from the website or download streaming videos in batch.
Features:
It supports several video-sharing websites.
aTube Catcher has built-in screen/sound recorders for capturing live streaming videos.
This tool also has an automatic updater.
It offers excellent format support.
The multilanguage option is available.
Link: https://www.atube.me/

3. ClipGrab
Cliprab happens to be a free video grabber. It can convert videos from YouTube and many other sites.
Feature:
This video grabber tool supports major video websites.
You can download multiple videos simultaneously.
ClipGrab converts downloaded videos into various formats of your choice.
It has an inbuilt search feature.
It has a simple user interface.
4. JDownloader

JDownloader is a video grabber software that helped you to download files from a large variety of websites.
Features:
Most of the popular streaming sites are supported.
Videos are downloaded fastly with multi-thread download technology.
You can simultaneously download multiple videos.
JDownloader automatically detects and downloads multiple files.
It also auto-extract archives.
Intuitive and user-friendly interface.
Link: https://jdownloader.org/
5. Itubego
You can grab YouTube videos from Itubego. It has an inbuilt YouTube converter that converts videos into different videos. It is available as a chrome extension that automatically searches for TV series and movies for subtitles when you download any video.
Features:
You can download videos from 10,000+ Sites for free.
Video and Audio can be converted.
You can even store a full playlist.
Multiple audio and video formats are supported.
Link: https://itubego.com/
6. SnapDownloader

SnapDownloader is one of the best video grabbers that allows that Download of YouTube videos up to 8K resolution in MP4 format. These videos can be converted into videos to MP3 with ease.
Features:
Videos are downloaded on PC at a faster speed.
Setting up of the proxy to bypass geo-restrictions is supported.
Videos can be downloaded in a batch.
YouTube channels and playlists can be saved.
Link: https://download.cnet.com/SnapDownloader/3000-2071_4-78676165.html
7. VideoProc

Apart from supporting youtube, VideoProc supports many other audio or video media sites. This software can be used to download streaming videos. Your downloaded videos can be converted to a variety of formats that includes MP4 and MP3.
Features:
Videos are converted with the highest possible quality.
Custom resolution option available.
Play videos without any hassle.
It offers full support of hardware acceleration.
Videos are delivered at a faster rate.
Link: https://www.videoproc.com/
8. By Click Downloader

By Click Downloader helps download videos in various formats. You can download from more than 40 sites like YouTube, Facebook, etc. You can even choose the quality for downloading the video.
Features:
You can track your download progress.
Videos can be downloaded in 720p, 1080p, 4k, and 8k quality.
Multiple formats supported.
Private videos can be downloaded from YouTube and Facebook.
Link: https://www.byclickdownloader.com/
9. CatchVideo

While CatchVideo's interface might seem basic, it is simple to use as a web-based video grabber tool.
Features:
You can download from most major streaming sites.
Audios can be downloaded from YouTube or SoundCloud.
You can choose from multiple file formats.
Videos can be downloaded into different qualities of formats.
Link: https://catchvideo.net/convert-youtube-to-mp3
Conclusion
There has never been an increasing demand for video grabbers software. You must check some of the best software which works best for you. These tools are liked and used by many users around the globe. Video grabber tools capture any form of videos from multiple websites. You can capture videos from Youtube too.